We all know that moving home can be a very stressful time, that's why Jeakins Removals Limited are dedicated to providing a complete domestic removal service, making your move as simple as possible. Our professional movers can help you plan your move right through to packing and storage.
If you are considering removal companies, simply get in touch by calling 
01268 414979
 or filling out our simple 
contact form
. We then complete a free survey of your home to provide you with a quote for you to approve before proceeding with your removal.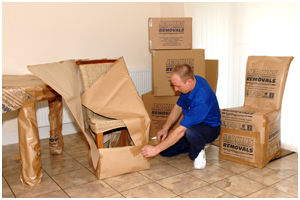 A Complete and Professional Service
Our team of professional movers will complete domestic removals with free insurance and a packing service. No matter the size or weight of your items, our movers will ensure they are delivered safely to your new home and with our maid service, both homes will remain clean and tidy.
We will send you a detailed copy of your insurance cover in advance. Also, should you wish to pack your own items, we will provide all the materials you need. We can also extend our services on request, if you have additional requirements.
Services are available as an option:
You can choose to pack your own things. Jeakins Removals Limited will provide the necessary materials, including mattress covers.
A full packing service can be completed by an experienced member of the workforce. A lower level packing service is very helpful.
The services can be extended on request Jeakins Removals Limited will photograph room layouts so that everything can be repositioned correctly when deliverd to your new home.
Comprehensive insurance giving total peace of mind. Our office will send a detailed summary of the cover before the move.
All effects can be moved including cars, boats and sometimes small pets in cages.
Packing Services and Materials
Packing up your home or business can be a daunting task. The prospect of packing all of your possessions, furniture and more would be stressful for anyone – let alone someone with a busy schedule.
Our team of movers at Jeakins Removals Limited can help by providing a wide range of packing materials, from bubble wrap and tissue paper, to boxes and garment carriers as well as packing all your items for you, safely and securely.
Available for delivery, all of our materials are of high quality. We supply extremely durable double-walled boxes, perfect for moving heavy or precious belongings when assembled correctly, and also made-to-measure crates for items that require them.
View our customers' testimonials to find out more about the unrivalled level of service we deliver.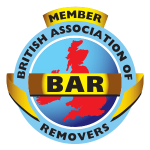 British Association
of Removers

Membership NO. JOO4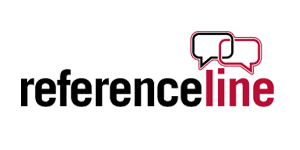 British Association
of Removers
Call Jeakins Removals Limited