Local House Removals Company In Canvey Island
Need a complete removals service in the Canvey Island area? At Jeakins Removals Ltd Canvey Island, we are the premiere house removals company you need, with over 60 years' worth of experience on both commercial and domestic fronts. You can count on us to get the job done with utmost efficiency and workmanship quality.
Removal Service in Canvey Island To Both Domestic And Commercial Clients
Our work ethic and superb reliability make us the best home or business removals service in Canvey Island and beyond. We commit to providing the best removals service and have invested in custom-built trucks that can handle any and all kinds of work, including commercial moves. What's more, all our clients get insurance for free when they choose Jeakins Removals Canvey Island for their removal needs. A certified technician will arrive on-site and conduct an inspection for a free work quotation.
We understand that moving is one of the most stressful events one can experience. With that in mind, we offer a comprehensive packing and removals service to make your life easier. Our house removal experts will pack all your belongings securely for safe transport, whether it's fragile, expensive or holds a special place in your heart. In case something does happen to your items while en route to the new location, you'll be covered by the free insurance. In short, Jeakins Removals in Canvey Island makes sure all your removals requirements in Canvey Island are carried out in a satisfactory manner.
Affordable Storage In Canvey Island
Our comprehensive removals services include 100% safe and secure storage solutions in Canvey Island. Our facilities can hold your items, furniture and things until you settle down. You can count on us to provide excellent storage services no matter the reason and circumstance. Contact us today and we'll help you get a protected space where you can temporarily put your items in.
Recommended House Removals Firm In Canvey Island
Instead of hiring several companies to conduct removals, why not get an end-to-end removals company that can carry out what you need efficiently and at the right price?
Jeakins Removals Canvey Island has everything you need, from storage solutions to packing services and domestic removals. We also offer comprehensive cleaning solutions that cater to your hours and require little to no supervision. Our technicians are prompt, reliable and work with utmost attention to detail, leaving nothing to chance. We make removals easy and stress-free.
If you're ready for the best removals service in Canvey Island, contact us and we'll be ready. Kindly fill out the online request form or give us a call and we'll be sure to answer all your concerns and queries. Our house removals experts can conduct inspections and provide a fair quote before starting work in Canvey Island.
Start your move right by hiring the best company to take care of your removal needs. We have custom-built trucks to take good care of your items while on transit. Our staff are all highly trained to provide excellent services, from packing to cleaning and everything in-between. Clients get free insurance on all work done. Sit back, relax and allow us to do what we do best. Call today!
View our customers' testimonials to find out more about the unrivalled level of service we deliver.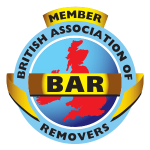 British Association
of Removers

Membership NO. JOO4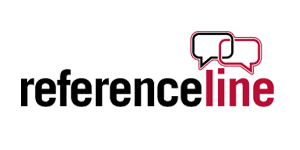 British Association
of Removers
Call Jeakins Removals Limited