Epping House Removals Experts
Welcome to Jeakins Removals Limited in Epping! We offer you a complete range of house removals services wherever you are in Epping. With over 60 years of our experience in helping customers with house removals in Epping, our national and international customers were never let down by us.
Excellence In House Removals Throughout Epping
Whether it is a home or business need for removals that you need us for, we are there for you! You would feel safer to know that we are equipped with a state-of-the-art fleet of vehicles which can handle both commercial and domestic removals with ease in Epping. We do not make our customers run errands to find us, rather we give an on-site quotation for our service without any hustle for you. As if these aren't great enough, we make our services unmatchable with free insurance for your possessions while in transit with us, by default!
Calling our services to be extensively professional will be the most understated fact of the century. Having built our principles around making your life the easiest it can be, we at Jeakins Removals Limited are committed to securing your peace of mind. How do we achieve it? As said earlier, with insurance provided by us covering your back, you can sit back and relax! Removal is easy, transit is the actual hard part, and we make it easier on you with this insurance facility. Worry not, even your non-fragile items are handled with the care given to fragile items when they are in our hands.
Nobody says no to safety. The service that diversifies our already versatile range of services is this secure storage facility. Not all moving and relocating stories are heart-warming. There are several circumstances that you could find you in, where you need a safe and secure storage facility in between your relocation process. Knowing that we at Jeakins Removals Limited Epping are capable of offering you that very facility, you can focus on the more important aspects of the relocation!
Epping Affordable House Removals Service
We are sure that you are abundantly confident about choosing us for your packing and storage needs. So it is also our responsibility to make sure you have no difficulty in contacting us. We at Jeakins Removals Limited are always just a call away for our customers- call us or a contact form is below to fill out.
We are aware of how hard the whole process of packing and relocation could be. That is exactly why we make ourselves flexible to your needs and schedules so that it is a seamless process for you.
We believe everyone deserves to relocate without much trouble. So why should you settle for anything but the best? And what better than a house removals company that has a purpose-built fleet and well-trained staff to handle it? If you are off for a fresh beginning, begin the new beginning with a committed relationship with Jeakins Removals Limited Epping. Your house removals in Epping cannot be better with any other services than ours! Hoping that you get in touch soon.
View our customers' testimonials to find out more about the unrivalled level of service we deliver.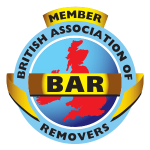 British Association
of Removers

Membership NO. JOO4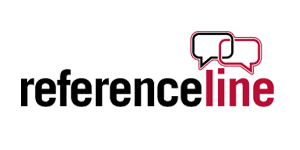 British Association
of Removers
Call Jeakins Removals Limited