Hornchurch House Removals Company
For more than 60 years, Jeakins Removals Limited Hornchurch has been in the business of handling house removal jobs for Hornchurch residents and people living around Hornchurch. When it comes to house removals in Brentwood, we're the best in what we do. We've carried out thousands of removal services to both domestic and international destinations.
Affordable House Removals Throughout Hornchurch
Learn why we've been the preferred choice by Hornchurch residents for so long, when it comes to handling any home or office removals we are in the best position to do a good job. We have developed special skills and efficient ways of packing and transporting your belongings to prevent any mechanical damage before, during, and after the transfer to of from Hornchurch. We have customized vehicles and equipment designed for this specific purpose, to make the entire house removals process smooth and hitch free.
Are you concerned about breaking or damaging your property? Don't worry our insurance has you covered. All our house removals services are insured, so you can rest assured knowing that your precious belongings are in the best hands. Our Hornchurch team is very competent, detail oriented, passionate and motivated; they'll handle your belongings in the best possible way, just to keep you at rest. Hence why they have been voted Hornchurch's finest house removals service for many years.
We are very particular about putting a smile on your face and making the entire house removal process easy for you, this is what makes us happy at the end of the day. Special considerations and thoughts are given to certain items during the packing process, so we prepare and pack all your belongings properly to make sure they stay safe before the removal takes place. Usually, we place fragile materials like glassware and other breakables where they wouldn't be forcefully pressed against by other non-fragile or heavy items during transit.
Secure Storage Hornchurch
If you need where you can temporarily keep your goods in Hornchurch until you're ready to move them to your new office or home, we've already made provisions for a safe and secure storage facility for you. Just within a short notice, we would carefully preserve your belongings for as long as you need, you don't have to worry, the storage facility is perfectly safe.
Local Removals Throughout Hornchurch
Kindly give our house removals team in Hornchurch a call so we'll know what you need and how best to serve you. We'll be coming over to make a survey of how much work needs to be done, after which we'll issue you a quotation for the service at no extra service cost.
In addition, if you want a cleaning service, we can include this in the quotation, we're professionals in not just packing and house removal but also in cleaning. We'll clean your house so well that you'll be left in awe! Our strong commitment to excellence has encouraged our staff to become the best in anything they're required to do.
Jeakins Removals Limited Hornchurch would be at your service to make your next move the best you've had.
When you consider the fact that we have all your precious belongings covered by insurance and a wide variety of transport equipment, it's time to realize your dreams and start afresh with the help of the best removals service in Hornchurch, Jeakins Removals Limited.
View our customers' testimonials to find out more about the unrivalled level of service we deliver.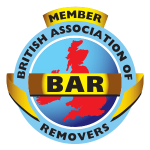 British Association
of Removers

Membership NO. JOO4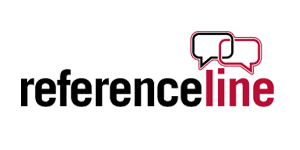 British Association
of Removers
Call Jeakins Removals Limited