Affordable Removals Leigh On Sea
Are you in search of a removal service in Leigh On Sea capable of handling larger jobs? Well, you've come to the right place. Jeakins Removals Limited Leigh On Sea provides a comprehensive house removal service in Leigh On Sea that is capable of handling both large and small scale properties. Our removals staff have been trained to provide a higher level of service, and our fleet of heavy-duty vehicles can handle the toughest of jobs. Family-owned for over 60 years, we specialize in providing domestic and commercial removals, packing, storage and even maid services to keep things looking tidy for customers in Leigh On Sea who are looking for a specialist removals company.
Business & Domestic House Removals Throughout Leigh On Sea
Being in business for over six decades has given us the experience and wisdom to understand the benefit of providing quality removal service in Leigh On Sea. That's why all of our property surveys and estimates are free of charge. Our business model has been well-honed to focus on the customer experience. Moving is already a worrisome event, and it's our goal to reduce your stress level. We learned early on that providing our clients with removals insurance and organizational tools free of charge significantly reduces the anxiety of property removals throughout Leigh On Sea. Why? Because we understand both how important your belongings are and how challenging it can be to organize a house or office removal.
Not sure where to start with all the packing? Don't worry, we understand. One of the most important first steps you can take to organize your house removal is to plan the packing. Whether you need help with all of the packing or just a portion, our house removal service in Leigh On Sea can help by providing moving supplies, staff, and helpful checklists to keep you on track. From packing fragile antiques to wrapping up the furniture, our removal packing service will prepare your belongings with the utmost professionalism and care. We've grown our business in Leigh On Sea on word of mouth and reputation, and that means we've handled and transported millions of priceless possessions safely and securely. We can help with as little or as much as you need!
Temporary Storage In Leigh On Sea
Need a safe and secure storage location in Leigh On Sea? Sometimes we need a little extra space to hold our effects. Whether you need temporary or long-term storage, Jeakins Removals Limited in Leigh On Sea has you covered. We offer an extensive warehouse with air-controlled, container units to fit every budget. To help you stay organized, our staff will go over an inventory list to help you keep track of all the possessions you've chosen to store. Whether you are moving a small residence or even moving overseas, we can accommodate all of your storage needs.
Leigh On Sea Expert House Removals Team
Didn't plan enough time to clean your previous residence or office in Leigh On Sea? We can handle that, too! Our maid service can provide a thorough cleaning for end of tenancy or new residence at very competitive rates. Our cleaning staff is trained to work around your lifestyle and scheduling needs so as to keep the intrusion at a minimum. They will cover every square inch so that you don't have to.
Contact Our Removals Service in Leigh On Sea, for a comprehensive house removals service.
View our customers' testimonials to find out more about the unrivalled level of service we deliver.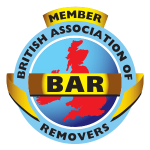 British Association
of Removers

Membership NO. JOO4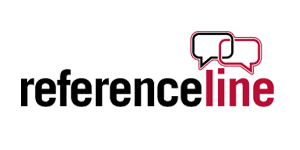 British Association
of Removers
Call Jeakins Removals Limited