House Removals In Loughton
Are you looking for a reliable house removals service in Loughton? Jeakins Removals Limited in Loughton would be there to provide you with all the house removals help you need. We're a well-established company that has been in the removals business for more than 60 years in Loughton.
Whether you require a competent removals service for your; office, warehouse, home apartment, etc. Jeakins house removals have all the necessary equipment required to provide you with a seamless and smooth transition to or from your home in Loughton.
Domestic And Commercial Removals Throughout Loughton
We are one of the most experienced and competent removals companies in Loughton. With Jeakins Removals you can be confident that your goods are completely safe and in excellent hands, we provide insurance for all your belongings just to ensure you have practically nothing to worry about. Jeakins make use of specially customized vehicles and transport equipment to make house removals easier and safer.
Our packing services are designed to carefully sort and prepare your goods for easy transportation to the required destination. When you get us to do the job, we'll first do an assessment of what needs to be done and provide you with a quotation at no extra service charge.
Our house removals staff are well trained and highly skilled, the precision and attention to detail are impeccable. We are highly efficient people and would always keep our word. With Jeakins Removals Limited, you're simply going to get the best quality of service at the most affordable price in Loughton.
Storage Solutions Loughton
Over the years, we've discovered that some of our customers may have need of a temporal storage facility where they can keep their goods safely before moving it to the desired destination. In order to serve you in the best way possible and in addition to house removals in Loughton, we've gone ahead to provide a large and secure storage facility to safely hold your belongings for as long as you desire pending the final transfer. This service can be made available to you simply on request.
Jeakins Removals Limited Loughton believes you simply deserve the best, we would be there to help you achieve your goal, we are always committed to making life easier for you and ensuring that you stay happy. We always have your interest at heart and put measures in place to ensure your satisfaction is guaranteed when you choose us as your house removal company in Loughton.
Comprehensive Removals in Loughton
If you live within or around Loughton and you need a house removal service to move your belongings in the safest way possible, simply call and speak to one of our Loughton house removal experts.
Our house removal services are so flexible that you don't have to change your plans; we always adjust and align our schedule to meet yours. We can also include cleaning services if you have such need, we are experts in such services and would no doubt leave your home or office sparkling when we're done.
We make what might seem difficult for you to be the most interesting and stress-free event, so what are you waiting for? If you are moving home soon and you are looking for a reputable removals company in Wickford with quality house removals services, Jeakins Removals Limited Loughton is the best solution. We will do it all and exceed your expectations!
View our customers' testimonials to find out more about the unrivalled level of service we deliver.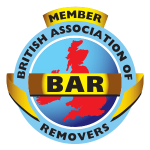 British Association
of Removers

Membership NO. JOO4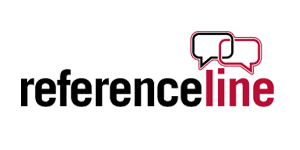 British Association
of Removers
Call Jeakins Removals Limited