Free Quotes For All House Removals In Maldon
Jeakins Removals Limited specializes in house removals for its customers throughout Maldon. Our team has over 60 years in house removal in Maldon, so we are adequately prepared to meet our customers' needs. We have assisted with thousands of house removals in Maldon, for projects ranging from commercial to domestic in nature.
Local, Regional & National House/Office Removals Maldon
We can perform our removal services for your beloved business or home. When you choose us, you will be rest assured that your property and belongings are in safe hands. We utilize the latest tools, equipment, and vehicles in our industry to handle your domestic and commercial removals in Maldon.
If you are looking to save money during your house removal in Maldon, consider hiring us. For every project we complete, we provide the benefit of insurance at no cost to you. Additionally we come out to your home or business before starting a project. Once at your home or business, we perform a professional evaluation of your space and provide a free quote for the work that will be needed.
Our Maldon house removal service is centered on eliminating the stress that sometimes accompanies the moving process. We offer a removal packing service that keeps your precious belongings safe. Family heirlooms, high-quality furniture, limited edition collectibles, and other valuable possessions are all carefully handled by our team of professionals throughout every step of the house removal process, from packing to transit.
We are committed to maintaining the quality of your belongings. Although unlikely, if an item of yours is damaged during the house removal process, it is covered by our insurance. We will repair or replace any items as needed.
Sometimes, the moving process is not always straightforward. You may need to wait before moving into your new house due to a variety of reasons. That is why we add storage to our list of services for house removals in Brentwood. Jeakins Removals Limited Maldon has a safe and secure storage facility where your items will be safe from theft and environmental damage.
Maldon House Removals Experts
If you are in need of a company that performs extensive house removals in Maldon, then do not hesitate to contact our team at Jeakins Removals Limited. Give us a call or complete our online contact form, and we will respond in a timely manner.
Our professional and friendly team members in Maldon will ensure you are comfortable throughout every step of the moving process. We will address any questions or concerns you have along the way. If you are occupied with your career, family, or other aspects of your life, we can work with you. Our team is flexible and strives to cater to the hours that work best for you.
Don't go through several companies in order to successfully complete your house removal process to or from Maldon. In addition to our storage, packing, and removal services, we also provide cleaning services. Consider choosing Jeakins Removals Limited to get quality house removal services in Maldon and be covered by our premium insurance!
View our customers' testimonials to find out more about the unrivalled level of service we deliver.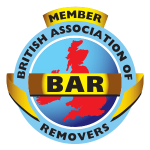 British Association
of Removers

Membership NO. JOO4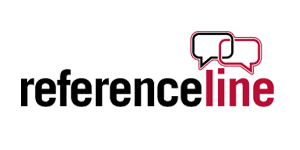 British Association
of Removers
Call Jeakins Removals Limited