Free Quotes For All House Removals In Rochford
For over 60 years, Jeakins Removals have been completing house and business removals all over Rochford and the surrounding areas. We are amongst some of the most experiences removal companies and as such, we can cater to even some of the most niche house removal requirements in Rochford.
Local, Regional & National House/Office Removals Rochford
Both households and businesses alike come to us for our high calibre removal services in Rochford. We always ensure that your treasured possessions are kept safe during the removal process from Rochford to your new location. We use the newest vehicles for all house removals as well as modern equipment to make the house removal process from Rochford to your new destination a smooth and positive experience.
In an effort to save our Rochford customers money, we offer insurance as part of every house removal package. We never envisage any kind of damage to our customers' possessions when completing house removals, however in the unlikely event of such a situation arising, insurance means we will repair any damage or replace the items if it is needed. This makes us different to any other company offering house removals in Rochford.
With the stress that comes with house removal, no matter the size, Jeakins Removals are here to complete your house removal from Rochford quickly and efficiently, taking the stress away from you. We offer transit as well as removal packing to our Rochford customers. This gives extra security to your most valuable possessions when completing a removal from Rochford. Our Removal team exercise the highest levels of care when completing house removals, giving you extra peace of mind.
At Jeakins Removals in Rochford, we fully understand that not all house removals go according to plan. This is why we also offer storage services, using safe and secure storage units in Rochford. Your possessions will be safe from theft as well as from the elements. So, if there is any delay with your house removal, there is no need to panic.
Rochford House Removals Experts
Jeakins Removals are the perfect house removal company for you if you are looking for an experienced removal company in Rochford who you can trust to keep your valuables safe throughout the removal process. You can get in touch with our Rochford team by phone or by completing our online form for the quickest response time. We will answer every question you may have regarding your removal and can assess your house before removal work takes place. Our accommodating team can work in liaison with carers and powers of attorney. So, if you need further assistance, all you need to do is ask us at Jeakins Removals.
View our customers' testimonials to find out more about the unrivalled level of service we deliver.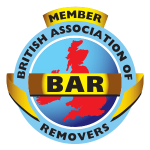 British Association
of Removers

Membership NO. JOO4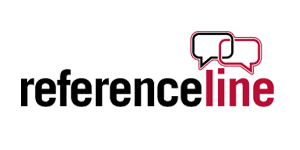 British Association
of Removers
Call Jeakins Removals Limited