South Woodham Ferrers Local Removals
Welcome to Jeakins Removals Ltd, your leading removals service provider in South Woodham Ferrers. For the more than 60 years we've been in operation, our company has helped thousands of clients, both domestic and commercial, successfully move things both nationally and across borders. And there's a wide range of removals services you can expect from us in South Woodham Ferrers.
Domestic House Removals Team South Woodham Ferrers
With many years of combined experience in the industry of house removals in South Woodham Ferrers, we have the solutions that can help you move office items or business possessions from one place to another safely and on time. We rely on our fleet of purpose-built vehicles to ensure safe packing, transportation and unloading of things upon arrival at the desired destination.
Our commercial removal service also includes free insurance on the items on transit. This assures you of compensation in case any of your items gets lost or damaged during the moving process. Also as a prerequisite for the house removal service, we'll send a team of experts to your office or business to do a survey and generate a free quotation for you. Once you agree to the suggested price, we'll immediately swing into action and get the moving process started.
Our Brentwood house removal services are not just extensive but also designed to make your relocation faster and more seamless. The service here includes removals packing, which ensures all your house belongings are prepared and packed properly for transit. It doesn't matter whether some of the items to be moved are delicate or fragile. Our team has the knowledge and experience to handle such items and or possessions for safe transportation.
Just like in our commercial removal packages, we also have our house removal services covered by insurance throughout South Woodham Ferrers. And the insurance, in this case, covers all goods or items that need to be moved. With that, you can have the peace of mind knowing in the event any damage, breakages and/or loss of your items occurs, you'll be rightly compensated.
Storage In South Woodham Ferrers
In addition to our removal services South Woodham Ferrers, we can also help you temporarily store your items or belongings at our safe and secure storage facility. These services can really come in handy, especially if your house, office or business premise is not yet ready for move-in. So don't hesitate to request for storage with us, if the circumstances dictate so.
South Woodham Ferrers House Removals Experts
For quick and comprehensive household or residential removal services in South Woodham Ferrers, feel free to contact our experts today to schedule an appointment or make inquiries. You can call us on this telephone number, send us an email or simply fill out our simple online contact form.
In addition to our items' removal and storage services, we also provide cleaning services on either the place you're vacating from and/or where you are moving to. We understand how tiring and frustrating the cleaning process can be and that's why we seek to help you with the job, making the re-location process easy and seamless. With an outstanding fleet of purpose-built vehicles, an extremely friendly team of house removal staff and the right set of insurances, you are assured of nothing less than complete satisfaction when you choose to work with us. So why take chances when you can get both the best removal service and value for money with us?
View our customers' testimonials to find out more about the unrivalled level of service we deliver.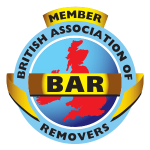 British Association
of Removers

Membership NO. JOO4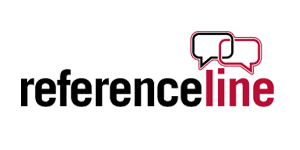 British Association
of Removers
Call Jeakins Removals Limited