Witham's Longest Standing House Removals Company
Need a removals service in Witham? We at Jeakins Removals Limited would be more than happy to serve you. We offer all-inclusive removals services for homeowners and businesses both nationwide and abroad, as well as Witham.
Known For 6 Decades For House Removals Witham
We have been in the field for 60 years, and the wealth of experience we've obtained in that span of time speaks for itself. Requests for house removals in Witham are aplenty, and our satisfied customers in the area can attest to how conveniently and professionally we render our services.
We utilize specific types of vehicles that are built solely for fulfilling the exact commercial or domestic needs of our customers. We plan everything from the outset and take the time to conduct a thorough survey of the business or home that we intend to work with. Rest assured that, once you choose our service, we will be more than happy to give you free insurance as well.
Our team handling house removals in Witham prioritizes the convenience of our clients. You won't have to invest too much time in preparing the items you need to move, as we will gladly do it for you. We make sure to pinpoint the fragile items and ensure that they'll be packed properly.
That being said, we can never say for sure whether your items might break or not during transit. This is where your free insurance comes in. This is only one way that Jeakins Removals Limited Witham makes sure that you won't have the usual stress that most people go through when they're handling big decisions like moving to a new location.
We don't only make it a point to keep the transfer of your belongings go as smooth as possible, for we also value its safety while it's in our storage. Our storage facilities adhere to only the strictest safety and security guidelines. If it happens that you need to store them for a certain amount of time first before having them moved, these very facilities are just waiting to temporarily house them. Regardless of your specific circumstances, you only need to let us know all your requirements and preferences for storage.
We are proud to say that we are one of the few comprehensive removals companies that offer house removals in Witham. This is why we're confident that we'll be able to meet all of your moving, packing, and storage needs. Don't hesitate to contact us or simply take the time to make your request and give further details using the contact form available here.
Need to have your property cleaned as well? Know that we'd also be happy to do this for you too. Just send us the best time for us to render our cleaning service, and we'll surely handle the rest. What's certain is that we do our best to fit our schedule with our clients in order ensure hassle-free relocating.
Our outstanding fleet is just on-standby for your call. Give us a try, and you'll surely see why we've been in the removals business for a long time.
View our customers' testimonials to find out more about the unrivalled level of service we deliver.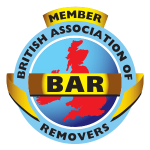 British Association
of Removers

Membership NO. JOO4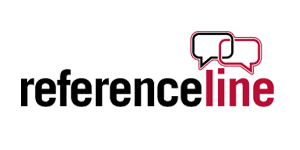 British Association
of Removers
Call Jeakins Removals Limited